Welcome to the city of Deventer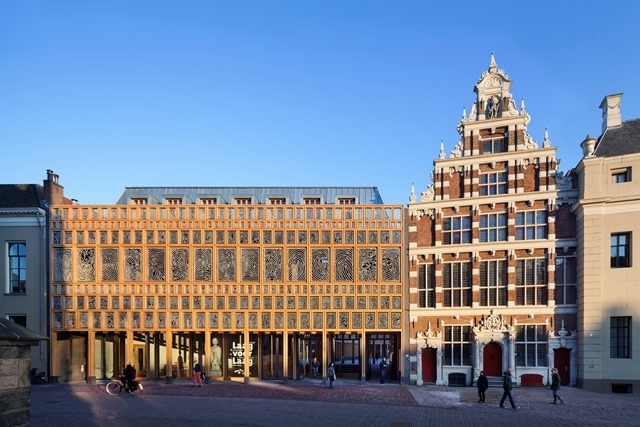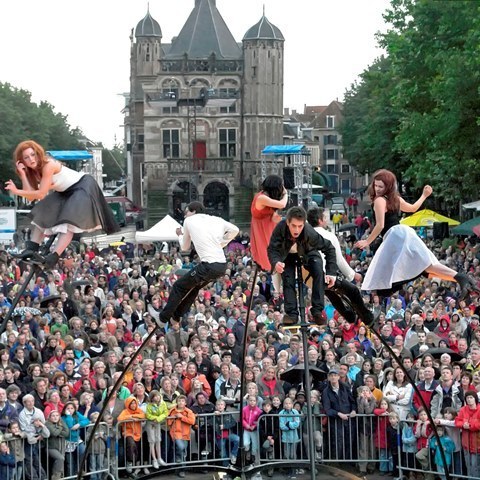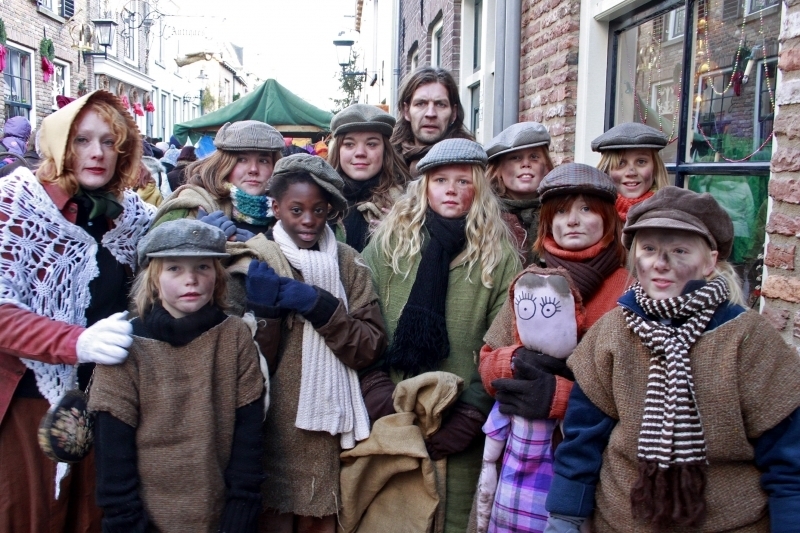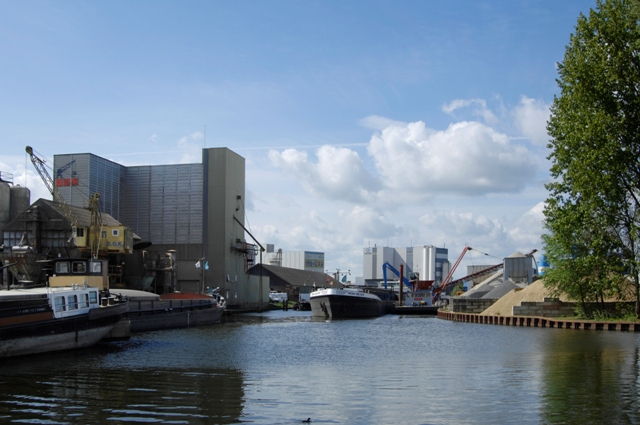 Translate this website
Website of the municipality of Deventer: www.deventer.nl (in Dutch).
You can read here how to translate the text on this website.

Tourism
Deventer is a beautiful and pleasant Hanseatic city in the province of Overijssel. The historic inner city and unique river landscape make a visit to Deventer absolutely worth the effort.
A welcoming Hanseatic City on the IJssel river: that's Deventer. The city is one of the oldest cities in the Netherlands. Be amazed during a city walk and stroll through the picturesque streets. Visit many quirky stores, art galleries and other innovative, creative places. Indulge at the countless great spots for food and drink. Deventer is definitely a city that will surprise you, an energetic, unique city with exciting events, green surroundings and a population of more than 100.000 residents.
Whether you are shopping or taking a walk, the city will embrace you with its historic charm. Deventer offers numerous sights to see, such as the old city centre with over 500 monuments!
Discover the city's rich history, experience the many events happening or join a city walking tour. For more information, please visit www.deventer.info.
Via the A1, A50 or N348 you can easily reach Deventer from all corners of the world. The bus or train takes you comfortably to the centrally located station, right at the bustling city center. Amongst others, there are direct trains to and from Amsterdam and Berlin.
Would you like a sneak preview of Deventer? Then watch the video 'Experience Deventer' on this page. It will give you a good impression of the city and the towns in the municipality.

Business
Are you an entrepreneur? Then Deventer is also the right place for you. Our city hosts the largest Association for SMEs in the Netherlands, with more than 1200 members. There is therefore a large variety of small and large businesses that call our city their home. Think logistics, IT, manufacturing or Clean Tech (clean technology for a green, energy-neutral future). Various companies in Deventer are taking huge steps towards achieving the energy-neutral ambition of the city. For example, the companies BYK, AKZO and Ardagh reuse heath, Auping has a circular business process and other companies build their offices natural gas-free at the A1 Industrial park Deventer. This business area is very accessible, as its location is in the close proximity of the A1 motorway and offers many opportunities, both national and international. The easy access results in fast import and export of goods.
For more information about business locations and plots in Deventer, please contact one of the municipality's account managers. They can be reached by phone at +31 570 69 39 11 or by emailing them:
Deventer is also a breeding ground for innovation in technology, ICT, chemistry and sustainable circular economy. Start-ups, top entrepreneurs, engineering companies and students are joining forces in various places in the city to develop innovative ideas and high-quality solutions in the field of infrastructure, water, space, environment and construction. Some of them are applied worldwide.
Due to the perfect location of our city , nearby the A1 motorway and the river IJssel, many of the local companies are part of the international market. Companies active or interested in international trade can join the regional MKB Trade Office. This is the export hub for small and medium sized businesses in the East of The Netherlands. Their mission is to stimulate international trade between companies in the region and the rest of the world. They organise numerous activities to promote export, including workshops focussing on doing business in a specific country, trade missions and bilateral brainstorming sessions for entrepreneurs eager to expand abroad.
Do you need help developing your business plan in the Netherlands? The Netherlands Foreign Investment Agency (NFIA) supports foreign businesses that aim to expand their activities to the Netherlands. The website of the NFIA, investinholland.com, has information about investing in the municipality of Deventer.

Studying
Deventer is an excellent location for your studies. Saxion, the University of Applied Sciences, offers a very diverse program of studies and a large number of special majors and specializations, both national and international. This includes studies in international business and management, marketing and international management, tourism management, international finance and accounting, business administration, but also in the living technology sector, chemistry, facilities management and many more.
Talent is not only trained in Deventer by the ROC Aventus and Saxion University of Applied Science, but also the Technicampus en the Saxion Innovation Lab offer the possibility to experiment and grow. These physical places, especially for (starting) entrepreneurs, offer students the opportunity to start their own company during their studies. Talent is also given the space to develop in the established leading companies in sustainability, ICT, engineering companies or the top clinical hospital.
There are many international students who live and study in our lively city. Saxion is close to the central station. Are you looking for nice student housing? Take a look at the website of DUWO. DUWO is specialized in decent and affordable student accommodation.

Housing
Are you looking to live in Deventer, then check out www.funda.nl/en. There you will find an overview of houses available for purchase or rent. Did you know that the municipality of Deventer consists of the city and 6 other towns? Maybe you will not find your dream house in Deventer, but rather in one of the pretty towns surrounding Deventer: Bathmen, Diepenveen, Okkenbroek, Schalkhaar, Lettele or Loo. These towns are ideal for those who are looking for peace, nature, space and small town coziness.
Municipal procedures
Are you (temporarily) living in Deventer, then you need to register your stay in our city. Do you need a new passport or aan extract from the civil registry for international use? For this type of administrative procedures, please make an appointment at the Deventer City-Hall (Grote Kerkhof 1).
On the website www.deventer.nl you can find a lot of information about the municipality. This website is in Dutch.
For specific questions or help, please call the municipality. From outside the Netherlands, call +31 570 69 39 11. From inside the Netherlands the number is 14 0570. We can be reached from Monday to Friday from 08.00 until 18.00.
You can also ask your question via WhatsApp: +31 6 83 54 25 52. You cannot call or text this phone number.
Are you moving to Deventer from abroad? Then please contact the municipality. The easiest way is by WhatsApp, but you can also reach us by phone.

Deventer International
The beautiful city of Deventer is also known for its Hanseatic and internationally-oriented past, which are reflected in the mix of cultures of people who now call the city their home. Under the name 'Deventer International', the municipality has an international policy focussed on various themes. The municipality is involved in several international partnerships. This is done in cooperation with volunteer organizations, cultural and educational institutes, businesses, residents and partner municipalities.
Driven by its international composition, strong support for human rights, and local solidarity with human rights defenders, Deventer became a Shelter City in 2018. In Shelter City Deventer, international human rights defenders receive support tailored to their individual needs.
Our municipality is also very active within the international Hanseatic network and works closely together with MKB Trade Office to support local companies that also do business abroad.
In Deventer, we endorse the 17 Global Goals for Sustainable Development of the United Nations and are working hard towards a sustainable future. As a hotspot for business innovation and development, Deventer opens the door to sustainable entrepreneurship. The local business community is also at the forefront of cleantech: clean technology for a green, energy-neutral future. The city has one of the most sustainable government buildings in the Netherlands and companies in Deventer are taking huge steps towards an energy-neutral city.
Would you like to know more about the international policy of the Deventer Municipality? Then please contact Miss Nicoleta Mitut (email address n.mitut@deventer.nl).